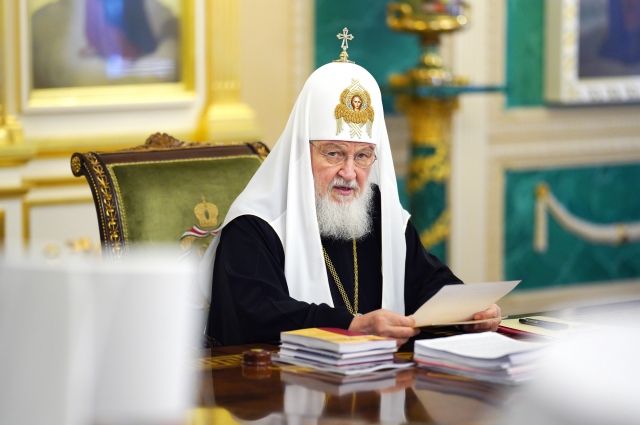 The separation of Orthodox people in Russia and Ukraine is out of the question. This is reported by RIA Novosti with reference to the words of Patriarch Kirill of Moscow and All Russia.
He noted that the Russian Orthodox Church (ROC) understands the decision of the Ukrainian Orthodox Church (UOC), which declared independence from Moscow Patriarchate.
«Undoubtedly, the same spirits of malice from heaven have taken up arms against our church, seeking not only to divide the Orthodox people of Russia but that a ditch be dug, like those ditches that are used during a military operation, so that the enemy does not pass, "said the head of the ROC.
He believes that attempts to break the spiritual connection between the ROC and the UOC do not come from God. According to Patriarch Kirill, the Russian Federation treats with understanding the sufferings of the Ukrainian Church, which acts in such a way as not to complicate the lives of believers.
On May 27, the UOC declared complete independence and independence from the Moscow Patriarchate due to the position of the patriarch Kirill for a special operation in Ukraine.
Today, Archpriest of the UOC-MP in Kherson Gennady Shkil condemned the schismatic cathedral in Kyiv, which declared its full independence. He stated that he would continue to serve Patriarch Kirill, despite the decision of the UOC.
Earlier, the speaker of the Russian Orthodox Church, Vladimir Legoyda, said that the church had not received appeals from the UOC, which had declared its independence. According to him, the UOC is in a very difficult situation and is under pressure from the authorities, schismatics, nationalist people, as well as the media.
Rate the material