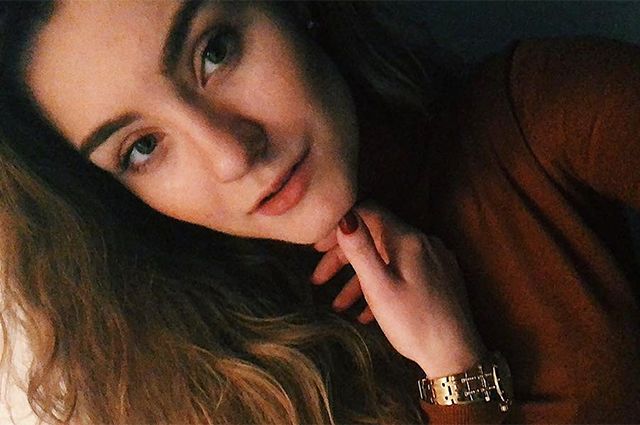 The President of Belarus Alexander Lukashenko admitted that the Russian woman Sofya Sapega, who was sentenced in the republic to six years in prison, may be transferred to Russia .
"It's a pity for the girl. This issue needs to be resolved," Lukashenka said after the opening of a new building for a children's clinic in Minsk
Earlier, the position of the Belarusian authorities regarding the future of Sapieha was extremely tough. Recall that the court sentenced her to six years in prison after being accused of disclosing personal data of the Belarusian security forces. Sophia was detained together with Belarusian opposition blogger Roman Protasevich a year ago after an emergency landing of a Ryanair plane at Minsk airport.
Unexpected "thaw" in relation to the prisoner, even Sophia's mother, Anna Dudich, was surprised.
– I was very excited to read this news. Yes, it really is a ray of hope. Since we are now quite discouraged. She needs to be released. This past year, a year of hell for her and for us, has truly been a lesson in life. God willing, we will be heard! But it's too early to rejoice. Now a lot depends on the Russian Federation. I hope. So far no one has contacted us.
– Did you manage to communicate with your daughter all this time?
– We used to have correspondence with her. We supported each other as much as we could. Until October, we had a telephone connection. After that – no letters, no calls, nothing. Until May 31, she was in Grodno prison. It was very difficult for her there. There was one meeting scheduled after the verdict was passed. We met. Of course, our child was in a terrible state.
– What was the reason for this condition? With the severity of the sentence or were there problems with the conditions of detention in the Belarusian colony?
– First of all, the fact is that she grew up in good conditions, she was a home child. I think it's clear what the difference is between home and prison. Her condition is connected with the perception of the conditions in which she found herself. And yes, the sentence is harsh!
– Where is she now?
– As far as we understand, she is no longer in Grodno prison. They must have sent her to the stage. Where she is now, we do not know.
– Could Sophia benefit from the fact that Roman Protasevich confessed to everything and began to cooperate with the investigation? Or was his interview rather harmful?
– Roman has nothing to do with it, I'm sure of that. With him, our paths diverged. He has his own history. He didn't behave well. I cannot say what the warming of the Belarusian authorities is connected with. For me, this is also a question. If a miracle happens and Sophia is free, it will be a gift of fate. I will never forget him.

Rate the material