Young writer Faina Savenkova spoke about her life
"To be eliminated" is a recommendation posted on the controversial Ukrainian website "Peacemaker". And she directly related to Faina Savenkova, a 13-year-old resident of Lugansk, whose data was posted there in October 2021. Faina was added to the lists after she recorded a video message to the UN calling for an end to the genocide of the children of Donbass. The site published the personal data of Faina and her family members, including the address of residence and links to personal accounts on social networks.
How Faina lives today and what she dreams about – she told MK about this.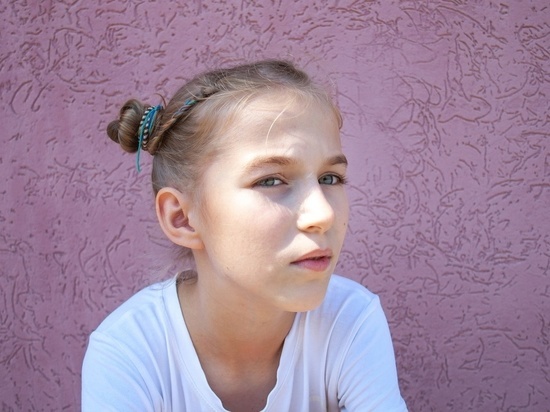 Photo: From personal archive
Recently, a young writer colleague with the unusual name Faina, who has lived most of her life under endless shelling from the Ukrainian armed forces and nationalists controlled by them, wrote to me on social networks. From the age of 11, she has been describing her emotions and impressions in literary works, talking about how the children of Donbass suffer, who have nothing to do with the conflict.
Her novels and short stories have been published in many foreign publications, including English, Serbian, Italian, Bulgarian, Arabic, French and German. In collaboration with Russian writer Alexander Kontorovich, in 2021, Faina wrote a novel about the children of Donbass, Standing Behind Your Shoulder.
Faina continues to tell people in Europe and the world about the ongoing shelling of civilians in the Donbass and the situation of children in the region. After the publication on Peacemaker, she wrote a letter to UN Secretary-General António Guterres asking for help in influencing the government of Ukraine so that the personal information of all minor children was urgently removed from the site, and the resource itself was blocked. In response, the representative of the UN Secretary General only urged not to use children for political purposes.
Calling for an end to the massacres of civilians in the Donbass, Faina tried to reach out to the political and spiritual leaders of Europe. She wrote letters to French President Macron, the head of the Catholic Church, Pope Francis, German Chancellor Olaf Scholz and British rock musician Roger Waters, as well as American political commentator Tucker Carlson. Trying to attract the attention of politicians and prominent public figures, she allegedly wanted only one thing: to be heard.
– In 2014 I was five years old. So, probably, I understood this from the frightened faces of my parents and the roar that was on June 2, when Ukrainian aircraft hit Lugansk. We were lucky then. At this time, we were supposed to be in the Regional State Administration area, where everything happened.
– Well, the difference in their perception when you are 5 and 13 years old is huge. In 2014, I sat in the basement and counted the explosions of shells, praying that they didn't hit. But I wasn't as scared as I am now. Perhaps because I did not understand much. About a month ago, a Ukrainian rocket landed at the Luhansk oil depot. And that's when I got scared, yes. There is little good in this.
– In 2014, the fighting took place not so far from my house and then we did not leave. Especially if we don't leave now. This is our house. How can I leave, leave everything? Journalists call me the voice of the children of Donbass. And imagine that the one who should speak on behalf of the children leaves. It shouldn't be like that. Therefore, I am at home, as are my loved ones.
– There are no constant shellings of Lugansk now. A rocket may, of course, fly in, but the people in the Donbass are strong. If you look at how brutally Donetsk and the cities of the DPR are being shelled, then we are relatively calm. People live, take exams for children, write songs under shelling, work in shops and hospitals. And I have never heard of anyone refusing to go to work. No matter how hard it is. Such is our character. Even now, when Russia is conducting a special operation in Ukraine, and Ukraine is brutally shelling our cities, people are trying to hold on and not lose heart. I hope the situation will change soon.
– It cannot be said that I have any significant experience. I just know that children should not be silent. Adults often do not hear each other and something needs to be done about it. Everything that adults are doing now will have to be sorted out by us, the children of the 21st century. To be a human rights activist, one must not only study, the main thing is to be open-minded, if there is injustice, to be able to show it to others. Can I be objective? I don't know.
– First, I was brought to the "Peacemaker", and my mother a year later. Life changed more when I publicly opposed my data being posted on this site. This became an international scandal, which is why many times they tried to portray me as the result of a special operation by the special services and the Russian Foreign Ministry. There were also threats. Therefore, now I live a little differently: they see me off and meet me, meetings are discussed in advance. Before you start chatting with new acquaintances, you have to check who they are.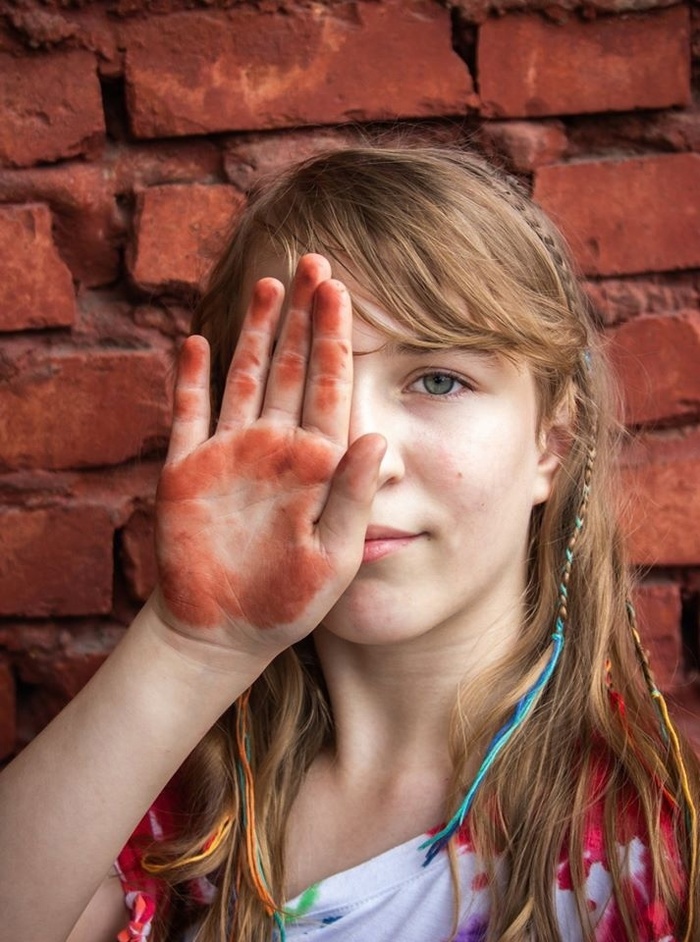 Photo: Personal archive
– You know, I have many friends whose data is on the Peacemaker. Someone jokes about it, someone is proud. I guess I knew that someday I would get there. After all, I was brought there not for crossing the border and not for the flag of Russia, but for creativity and my position on the Donbass.
Most of all, I was angered by the fact that they themselves got confused in their lies. It got to the point that for a long time they could not decide who I was – a propagandist or a victim of propaganda. But the main thing is that they broke the law.
Who are they? Just private individuals. Criminals. I don't think my data should be online. After all, there are not only nationalists, but also maniacs, child traffickers and just scammers. Therefore, at first, of course, there were emotions, but then I decided that something had to be done about it. After all, this site is not only me, but there are other children.
This whole story has reached the UN Secretary General, UNICEF. Representatives of the fund were even going to come to Lugansk. They asked our Foreign Ministry of the LPR to organize a meeting with me. But two hours before it, something changed in the plans of the fund's employees. The person who has the authority to talk to children is lost.
No, he is not really lost, of course. It's just, probably, someone really asked UNICEF not to do this. An employee of the fund came to us, apologized for the failed meeting, offered to become the Ambassador of Peace in the Donbass, handed a business card and left. So unexpectedly quickly I became a representative of UNICEF.
It was very disappointing that a foundation that was supposed to protect children behaved this way, and the UN Secretary General expressed his concern. That was the end of his participation.
After the UN reaction, my story was noticed by the Ombudsman for Human Rights in Ukraine. Unexpectedly for the nationalists, the ombudsman expressed his attitude to this situation and asked the cyber police of Ukraine to open a criminal case in order to close the Peacemaker website. I don't know if anything has changed since the beginning of the special operation, since Denisova is no longer in this position. According to rumors, the SBU opened criminal cases against me and my mother. But we cannot verify this. Even if they are not there, then after such an appeal they will definitely be brought in.
While the "Peacemaker" continues to work, constantly uploads my articles and interviews at home, follows my life. But I'm an optimist. Evil is always punished. Now you, the human rights activists of the Russian Foundation for the Fight against Repressions, have begun to deal with my case. I hope the owners of the "Peacemaker" will answer for their crimes.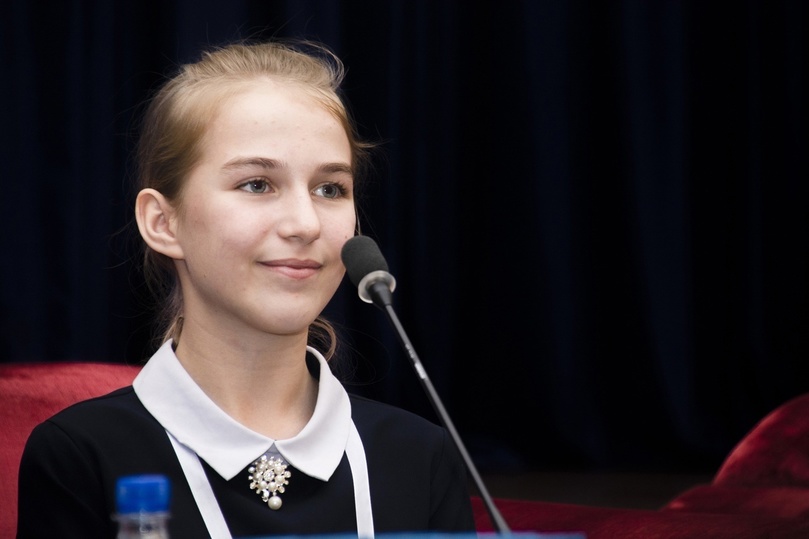 Photo: From personal archive
– It's more difficult with this one. Now almost all international human rights organizations do not notice what is happening in our country. The side of Ukraine and the USA is accepted. There, of course, they can also say that I am a science fiction writer and you can't believe me, but here is a common example: Ukrainian troops are now brutally shelling the cities of Donbass, children are dying. Have you heard a word from global human rights activists or UNICEF?
I, of course, got used to the fact that we have been told for 8 years that we ourselves are shelling ourselves. Has anyone commented on the arrested and missing politicians and journalists in Ukraine? There were many honest people among them. At least a few words about it? Therefore, they no longer have faith.
A year ago, I started to fight the "Peacemaker" alone, but over time, journalists in the Russian Federation and Europe, politicians began to help me. Including Ukrainian ones. Unfortunately, now many Ukrainian politicians who supported me have been arrested or left. Of the human rights organizations in the world, only UNICEF paid attention. And then, when he was forced to pay attention to it. But I don't lose hope. It is impossible for people to get into such situations.
– When I signed a letter from 100 science fiction writers in support of Russia's special operation in Ukraine, many condemned me. But what then, what now I did not doubt the correctness of this decision. Ukraine destroys children, women. Shoots at kindergartens, schools, houses, because of which people die. And the only country that can save us is Russia. Of course, Russia could not send its army to help the Donbass, because Russian soldiers are also dying. But thanks to the army, I can more or less live in Luhansk and be less afraid for my life.
– I don't think so.Yes, personally Macron and the Pope did not hear me. But in Europe and the United States, there are still independent journalists and ordinary citizens who do not want a war with Russia and understand that half of what they hear on television is a lie. The President of France waved me off, I'm a child from Donbass, not Ukraine or France. But after my appeal, independent media haunted him for two weeks. So I'm doing everything right. Of course, I am not Greta Thunberg, I do not have such support, and not the girl Ella from Hamburg with a huge media support. But they still hear me, even if not the whole world.
– I think that my work. In addition to fairy tales, I wrote about what is happening in our Donbass, and besides, I am a regular participant in the fantasy festival in Donetsk, and many people in Ukraine like my fairy tales and plays. Therefore, such an attitude, and anger is in power, that the site "Peacemaker". I am no longer surprised by what they do. I really hope that there will be people who will definitely close this site and punish everyone involved in its creation.
– Probably creativity and optimism. I believe in fairy tales, in miracles, and I write for children, and a storyteller cannot but be an optimist. He must believe in a good ending to the story.