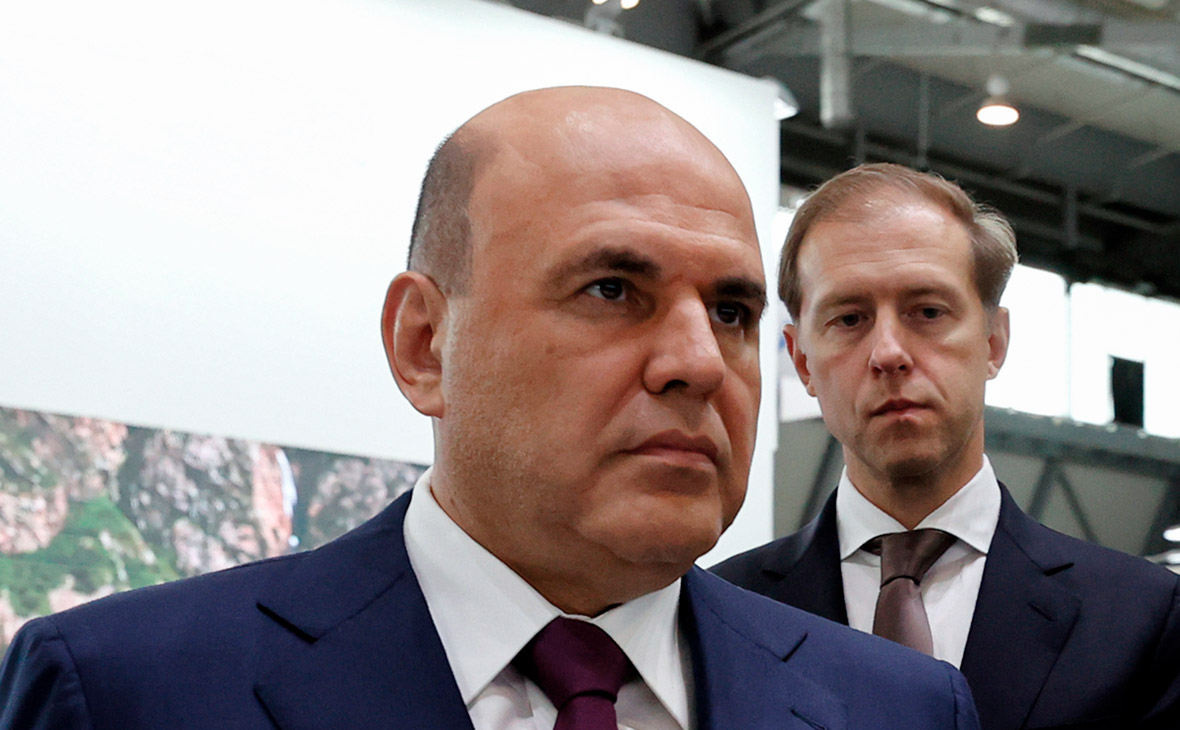 Mikhail Mishustin and Denis Manturov (from left to right)
Prime Minister Mikhail Mishustin submitted Denis Manturov's candidacy to the State Duma for the post of Deputy Prime Minister— Minister of Industry and Trade, according to the Cabinet's Telegram channel.
Earlier, Russian President Vladimir Putin signed a decree that increased the number of deputy prime ministers from ten to 11.
Mishustin's deputies include First Deputy Prime Minister Andrey Belousov, Deputy Prime Minister— Head of Government Staff Dmitry Grigorenko, Deputy Prime Ministers Victoria Abramchenko, Yuri Borisov, Tatyana Golikova, Alexander Novak, Alexei Overchuk, Marat Khusnullin, Dmitry Chernyshenko and Deputy Prime Minister— Plenipotentiary Representative of the President in the Far Eastern Federal District Yuri Trutnev.
Earlier, the State Duma Council appointed an extraordinary meeting of the lower house for July 15. State Duma Chairman Vyacheslav Volodin explained that at an unscheduled meeting it is planned to consider bills to support citizens and the economy so as not to leave them for the fall. The spring session of the Chamber ended on July 6. According to Art. 103 of the Constitution, the State Duma, on the proposal of the prime minister, approves the candidacies of deputy prime ministers and ministers, with the exception of the ministers of the power bloc, who are appointed after consultations with the Federation Council.
The speaker of the upper house, Valentina Matviyenko, said the day before that there were no questions on the agenda of the State Duma, related to the competence of the Federation Council, but, if necessary, the senators are ready to "gather at any moment."
Tags Subscribe to RuTube RBC Live broadcasts, videos and recordings of programs on our RuTube channel