We can expect a slowdown in the supply of Western weapons to Ukraine
Japan and the United States have conducted major joint exercises in the Pacific region and over the East China Sea. More than 50 combat aircraft took part in them, including the famous American F-22 stealth fighters – there were more than a dozen of them, several of the latest F-35 fighters, as well as F-15, F-16, Japanese F-2 and reconnaissance aircraft.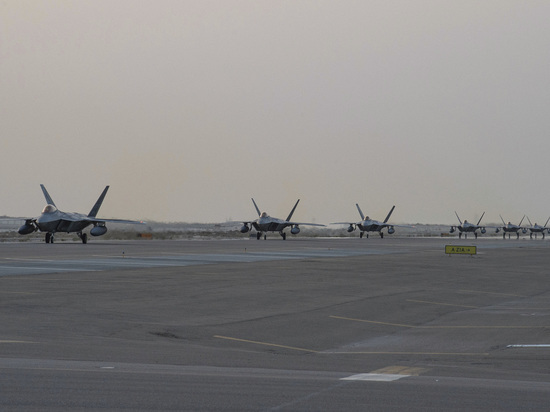 Photo: AP
The impressive composition of the participants in the maneuvers caused alarm among a number of military experts, who began to talk about the fact that Russia would have to make serious efforts to strengthen the Far Eastern borders. And now, during the period of the special operation in Ukraine, this is not the best time.
However, a well-known Russian political scientist, specialist in Asia and China, director of the Center for Comprehensive European and Vasily Kashin, Candidate of Political Science, International Studies National Research University Higher School of Economics.
– I think that there is no reason to say that such an aggravation will occur right now. The tension there has been growing smoothly for a long time. China itself regularly carries out mass flights of its aircraft in this area.
Well, now Japan, together with its American allies, decided for its part to demonstrate the combat readiness of its self-defense forces and conduct exercises. I am sure that because of this, a real military confrontation should not happen right now.
– The vector of Japanese military activity after the collapse of the USSR shifted somewhat. If at the time of the Union, Japan had a powerful military grouping on the island of Hokkaido, then later it shifted, was redeployed to the southern part of Japanese territory and is now directed to a much greater extent against China.
– For us, this is rather interesting the fact that it is difficult for the Americans to simultaneously maintain their military grouping in Europe, supply Ukraine with weapons and at the same time build up and maintain the dynamics of military activity against China. I think that as tensions grow, including in the Pacific region, this will somehow affect the overstrain of the American side as a whole.
– Yes, it will become easier to some extent . At least, this is not how arms supplies to Ukraine will increase. So, in the context of a special military operation, paradoxically, such events in the Far East can even be considered favorable to some extent.