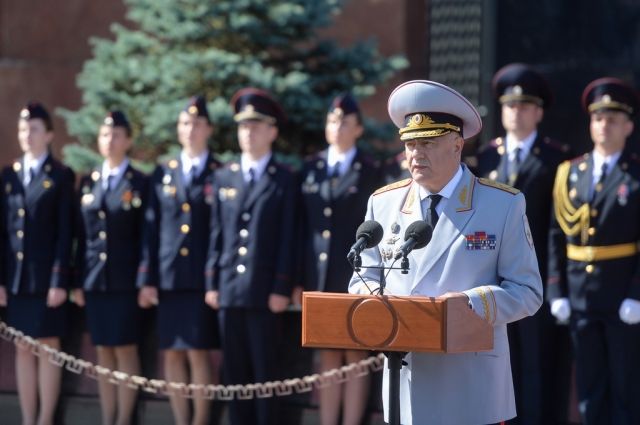 The Minister of Internal Affairs of the Russian Federation, Police General Vladimir Kolokoltsev, congratulated the graduates of the Moscow University of the Ministry of Internal Affairs named after V.Ya. Kikotya with graduation from the university and presented them with diplomas.
The solemn ceremony took place on Saturday, July 16, on Red Square. Almost 900 young officers received diplomas. 150 people graduated with honors.
In his speech, Kolokoltsev noted that the training of future specialists took place in various areas, such as crime investigation, operational and forensic activities, cybersecurity, etc.
p>
The minister reminded the graduates that in their attitude to their work, people will evaluate the activities of the department as a whole.
"In any situation, each of you must remember that you are a representative of the state and the law. A real officer is obliged to maintain dignity, honor, loyalty to the oath and be an example of service to the motherland, – reports "MVD Media" Kolokoltsev's words.
Earlier, the head of the Ministry of Internal Affairs congratulated representatives of a number of departments of the ministry on the assignment of special titles.
Rate the material